Water Bill Payments:
Edgewood Waterworks now offers the option of free drafting to all of our customers! It's convenient, saving you time and/or postage, as well as your payment is always on time, eliminating late charges. Click HERE to print and return our Recurring Payment Authorization Form to get started now.
Please note: Edgewood Waterworks drafts straight out of your bank account the 10th of every month.
To open a new water account with the City of Edgewood we will need the following:
Picture ID (Drivers License or TX ID card)
Service Agreement
$150.00 deposit
*Please note- No cash will be accepted at City Hall. Payments made in office must be made by check, money order, cashier's check, or credit card. To make a payment by phone, please call our automated line at 1-888-604-7888 (PLC#8871).
General Information
Water and Sewer Rates: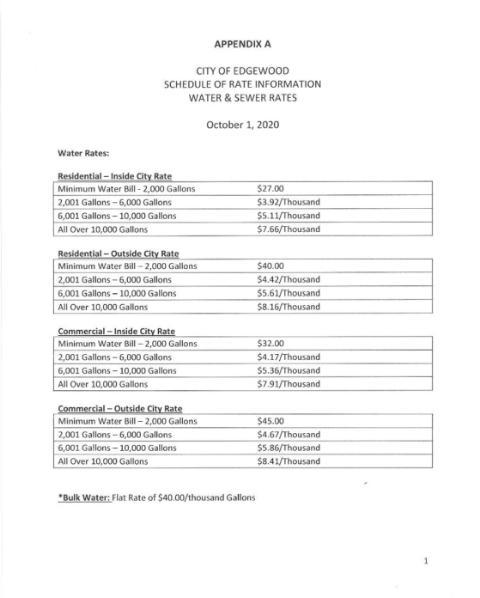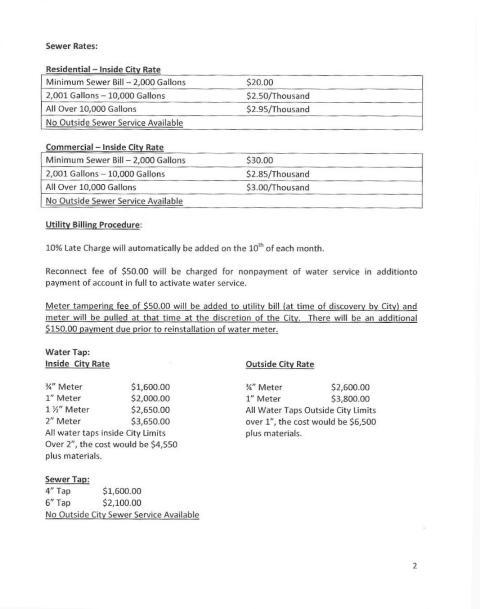 Sanitation Rates: