Water Utility Clerk/Municipal Court Clerk
Please view the comprehensive job description here.
City of Edgewood Employment Application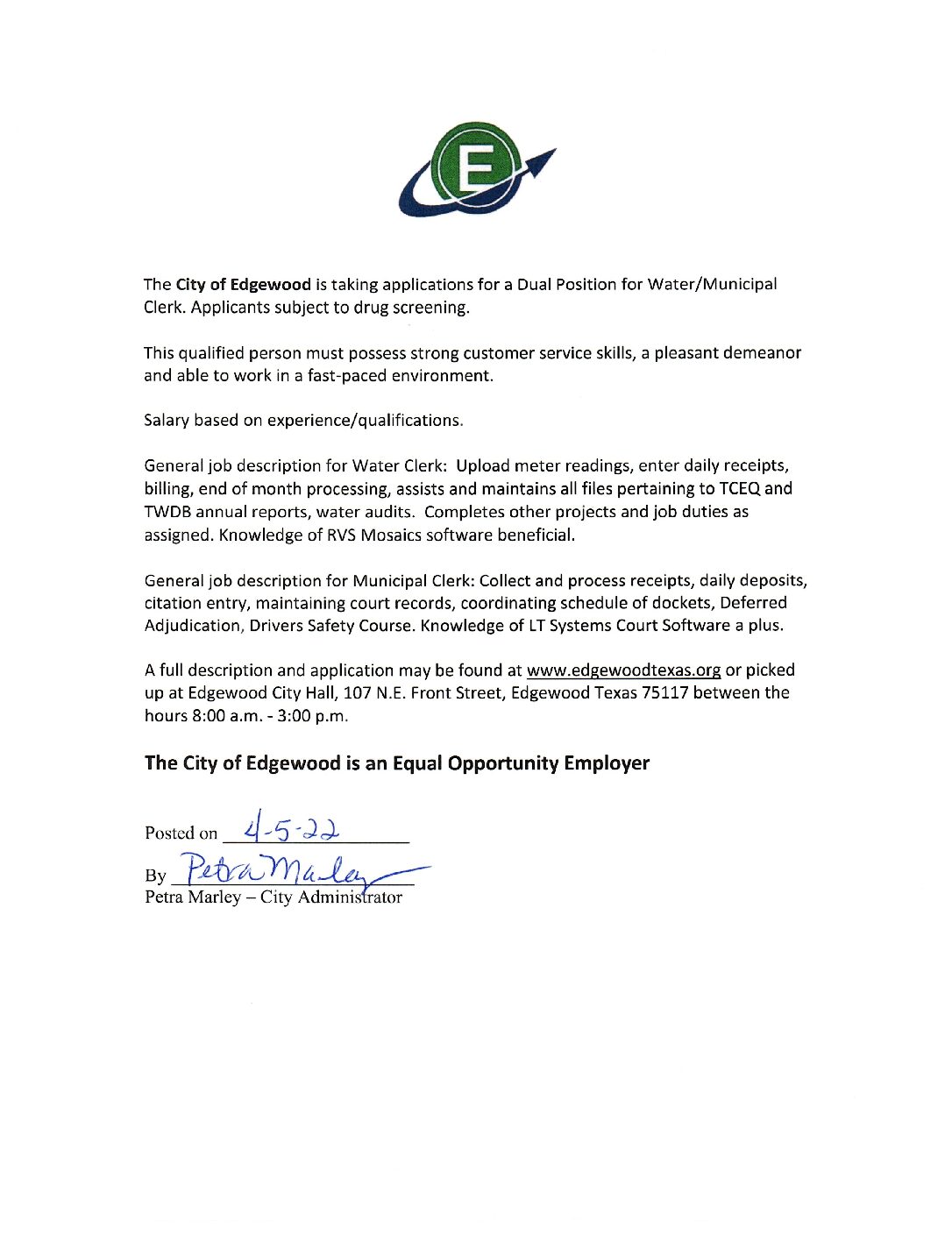 The City of Edgewood is an Equal Opportunity Employer. This City does not discriminate in employment and personnel practices on the basis of race, sex, age, handicap, religion, national origin or any other basis prohibited by applicable law.